9 Months in Tibet
Publication date: August 2016
9 Months in Tibet is about overcoming the fear of travelling alone, getting a job in Lhasa, riding a horse through Eastern Tibet, falling in love with Italian women, witnessing a violent protest between Buddhist monks and the Chinese police and getting expelled from the country for not helping the police with their enquiries.
"This is a fascinating and thoroughly engrossing tale of a strange time spent in a strange place. Like the best travel writing, it conveys just what it must have been like to have the adventure of a lifetime. We are there with Mr. Wolfe Murray, experiencing his discomfort and anxiety, but sharing, too, his insights."
From the foreword by Alexander McCall Smith
To order a copy or contact the author please contact Rupert Wolfe Murray on 0747 138 1973 or email him on rupert@untold-stories.xyz
Publisher: Scotland Street Press, Edinburgh, UK
Format: Large (Trade) Paperback
Price: £12.99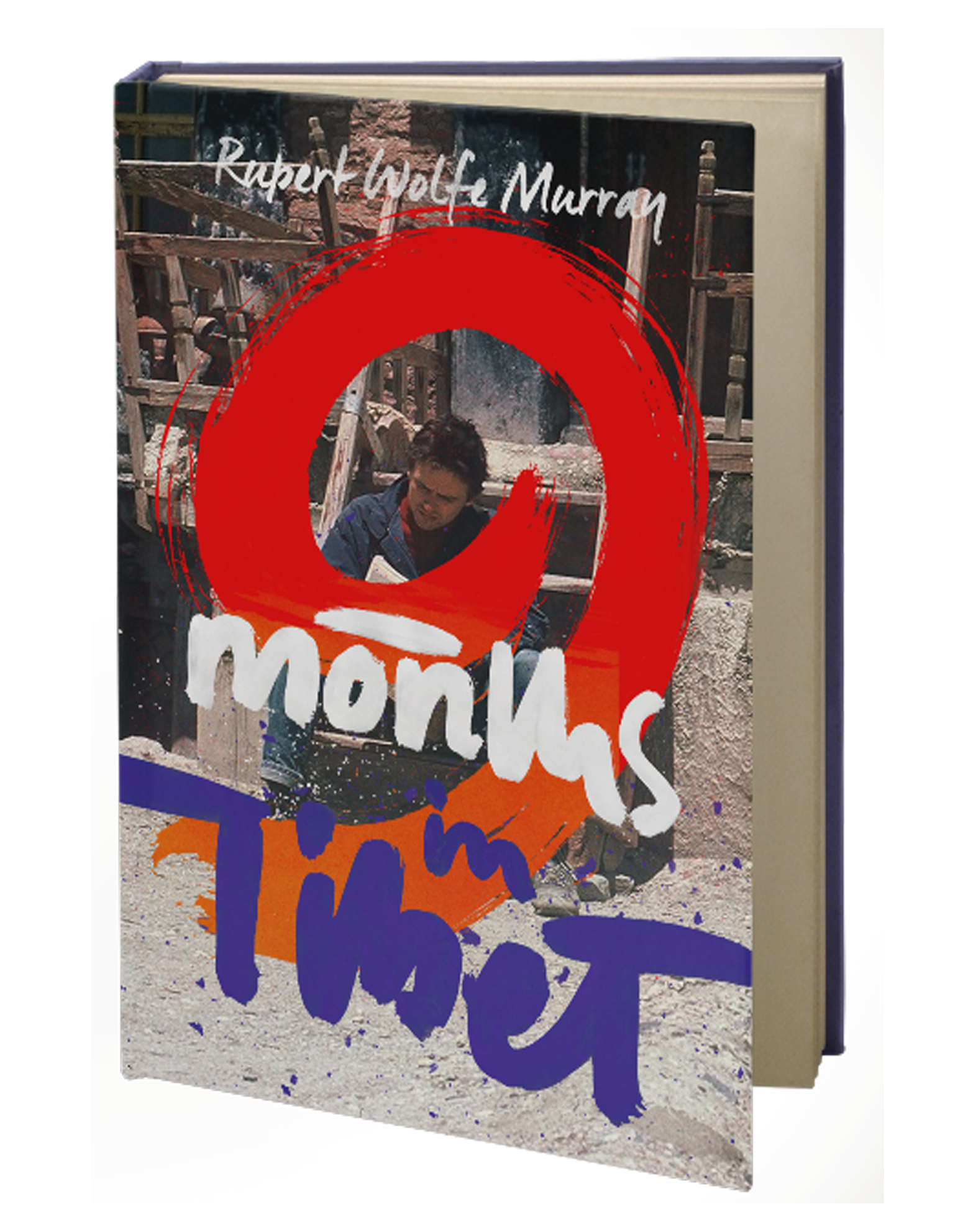 ADVANCE PRAISE
"I've had cause to justify using the cliché 'I couldn't put it down' on very few occasions, and this is one of them. It really is unputdownable – a highly unlikely but irresistible combination of Robert Byron and Hunter S. Thompson.' – Charles Ramble, Director of Studies in Tibetan History and Philology at the EPHE (Sorbonne), Paris. 
"Wolfe-Murray's trick is to deliver stunningly unusual observations deadpan…The descriptions of the rioting in Lhasa – which the author witnessed by accident and parlayed into his first outing as a foreign correspondent – are brilliant, particularly because he gives a compelling eyewitness account without putting his own dramatic experience of danger at the centre of things." Kevin Sullivan
"This is an amazing book and I'm so glad the author lived to tell the tale… it felt like a miracle that he did!  It is an almost unbelievable story, consisting of a million almost unbelievable stories – utterly hilarious, or quirky, or hair-raising, or disturbing, and all of them memorable!  I find his no-nonsense style of telling very attractive." Gabriella Bullock
"It reads well, with fine touches of humour and a refreshing absence of self-importance…The Tibet section catches well the atmosphere, the spirit, the significance of events at the time. The pen-portraits that he paints of people he met there are sharply drawn, catching our foibles and our dialogue very well. It works." Robbie Barnett, Professor of Tibetan Studies, Columbia University, NYC
"After reading 9 Months in Tibet I found the courage to travel alone for 3 months" Manuela Boghian
"I really enjoyed the book and felt a great lightness and sense of freedom when reading it." Brian Butler
"The tone of honesty I felt was important, unique and appealing. The admittance of not being any sort of clued-up pioneer into the unknown but rather an open minded curious man, tripping through an alien world and taking to it far easier than most others because everything comes at face value, without an encyclopedia-type knowledge of what everything was and therefore now should be. That leads people, as you well illustrated, to keep the world around at arms length, to glimpse it and see only those things that confirm their 'knowledge'." Eion Gibbs
Coming Soon: Related Articles